KotorArt Don Branko's Music Days are organizing the KotorArt Academy
Three masterclasses for piano, violin and cello
KotorArt Academy will be held in Kotor in Vida Matjan Music School from July 15th until August 7th 2020. This school is one of the oldest music schools in this region and it is located in a wonderful building in the very heart of Kotor Old Town which is protected by UNESCO. The masterclasses as a part of the KotorArt Academy will be organized for three instruments this summer with renowned musicians and pedagogues: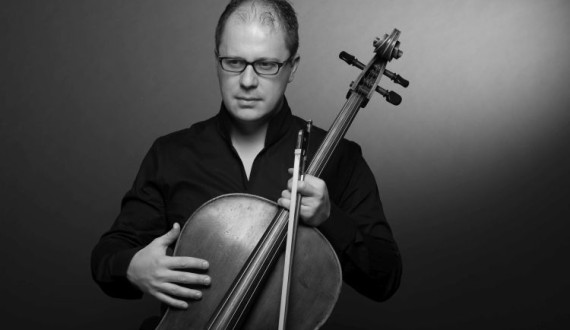 July 15th – July 17th – cello, Giovanni Gnocchi, professor at Mozarteum University in Salzburg
GIOVANNI GNOCCHI, a cellist, had his own debutant solo performance at the concert where he performed alongside the famous cellist Jo Jo Ma. He has learned from the top-quality pedagogues such as Rocco Filippini, Mario Brunello, Enrico Bronzi, Luca Simoncini, Clemens Hagen and many others. He was a laureate at many competitions and the winner of Parkhouse Award of the London Wigmore Hall. After a competition in 2012 he became a cello professor at the Mozarteum University in Salzburg. He has been a solo cellist of the Camerata Salzburg for eight years and spent one season as a guest first cellist in the Royal Philharmonic Orchestra in London. He was also a guest performer in the Munich Philharmonics, Mahler Chamber Orchestra, Sydney Symphony Orchestra and London Symphony Orchestra.
He has been a member of Lucerne Festival Orchestra since 2008, conducted by Claudia Abbado. As a soloist, he performed with other orchestras which were conducted by Gustavo Dudamel, Christopher Hogwood, Daniel Cohen and many others. As a chamber musician he had successful cooperation with Leonidas Kavakos, Alexander Madžar, Gordan Nikolić, Roman Simović, Pierre Amoyal, Ilija Gringolc and others. In the current season he is performing the most important cello concerts by authors from various epochs who among others are Dvorak, Schuman, Boccherini, Tchaikovsky, Haydn, Beethoven, Brahms, Gulda.
July 28th - 30th – violin – Stefan Milenković, professor at Illinois University
STEFAN MILENKOVIĆ - violinist, started his career at only six years old. He performed at the Washington Christmas Concert for the President of United States Ronald Reagan, for the President of the Soviet Union M. Gorbachev in Belgrade and at the age of 14 he performed for Pope John Paul II. He had already had his one thousand concerts at the age of 16. He won various world competitions and he is dedicated to humanitarian work. With his rich discography, Milenković has been performing with world's leading orchestras and as a passionate chamber musician he is regularly performing in the cycle "Jupiter Chamber Music" (New York), at festivals "Manchester" (Vermont), "High Peaks" (New York), as well as at Zagreb Festival of Chamber Music. With his cooperation with the rock band "Gorillaz", flutist Edin Karamazov and guitar player Vlatko Stefanovski, Milenković explores the world of improvisation of the acoustic and electric violin. He taught at the famous Julliard and currently he is teaching at the University of Illinoi and is a guest teacher at the Faculty of Music Art in Belgrade.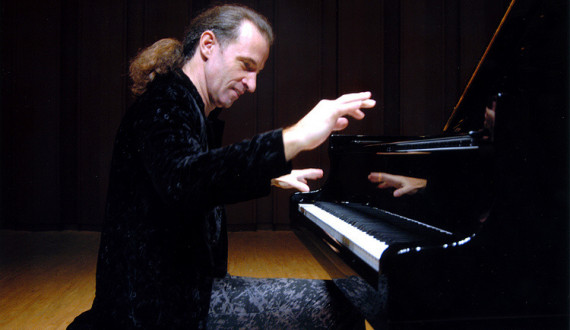 August 05th – August 07th – piano – Kemal Gekić, professor at the International University
Florida in Miami
As one of the most distinguished pianists of his generation, one can recognize KEMAL GEKIĆ for his original approach to music interpretation, expressive and technically perfect, often provocative and intriguing. He regularly performs around the Europe, in United States of America, Middle and Far East, Canada, former countries of the Soviet Union, Japan, Southeastern Pacific and Egypt. Great interest in the American market in the last few years has led him to many countries of South America. Standing ovations at concerts in Venezuela, Guatemala and Bolivia are a great sign of the rising popularity of his performances. Full halls at Kemal Gekić's concerts in Japan have attracted attention of many universities and conservatories around this country where he has been teaching numerous masterclasses. His CD was published for the Naxos label with transcriptions of Rossini and Liszt. He won the Rosetta, the award of Penguin Music Guide, while his recordings for JVC with transcendental etudes of Franz Liszt are considered as one of the best in the piano history.
This summer KotorArt will continue its practice of musical education through a new project KotorArt Academy, where professional musicians, students and young talents will have an opportunity to attend masterclasses taught by renowned artists. Masterclasses are one of the most efficient means for music development, exchange of experiences, informing about novelties and curiosities of the music business, considering that the participants are in contact with extraordinary experts. Practice has proven that this type of interactive classes is an excellent way of preparation for the upcoming music competitions, exams or performances in general.
The tuition for the KotorArt Academy depends on the number of classes you would like to attend, the need for an accompanist and accommodation in Kotor. For more information, contact us at
academy@kotorart.me
with the following information
-
Professor you are interested in
-
Number of classes you would like to attend
-
Do you need an accompanist?
-
Do you need accommodation?
After your inquiry, our team will contact you shortly with information about the price.
We look forward to meeting you in Kotor!
* In case of insufficient number of participants, the organizer reserves the right to cancel the workshop, with a full refund.
See you in Kotor!