"Apocalypse Now" at the 8th KotorArt Philosophers' Square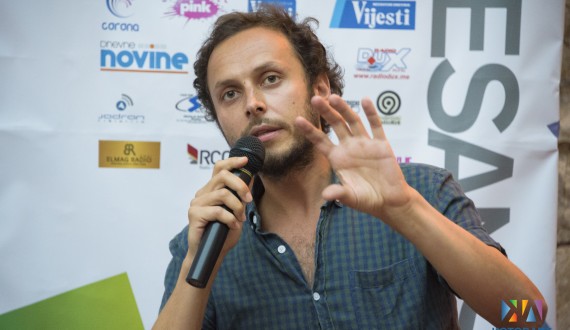 The 8th KotorArt Philosophers' Square will be held from 24th-27th July, as a four day symposium on the subject "Apocalypse Now".
"These days it is almost impossible to have a coffee or dinner with your friends, without someone mentioning the possibility of the apocalypse or the end of the world. From wars to refugee crisis, from ecological disasters to a possibility of a nuclear war, we are living in an atmosphere of fear and the notion of the worst thing that could happen. The very term "apocalypse" is mostly used as a scaring tactics and this year's Philosophers' Square will be dealing with its many meanings and it will try to overcome the current pessimism and find a hope for survival not only of mankind, but also the planet." - said Srećko Horvat, the programme editor of the Philosophers' Square.
Horvat announced that among the guests, the public will be able to hear the famous Slovenian philosopher and theorist of the psychoanalysis Alenka Župančić who will be reading a forgotten text by Moris Blanšo "The apocalypse will be boring" in a very interesting way and Boris Buden, a famous Croatian philosopher and translator of Sigmund Freud's works. Buden is one of the most significant intellectuals from the Balkans and he will be speaking about the extinction of language. At the round table which will be moderated by Horvath himself, will also be sitting the writers Aleksandra Savanović and Andrej Nikolaidis who have already dealt with the subject of apocalypse and its many meanings in their literary work. A film screening is planned in Kino Boka after every lecture on the Kino Square. The film will be chosen by the guest lecturers and in cooperation with Centre for Culture "Nikola Đurković" and Montenegro Film Archive.
There will also be a special appearance by a surprise guest whose name will be announced in the end of June.
One of the KotorArt sponsors, the municipality of Kotor, has initiated a great idea, so during the Philosophers' Square days, the municipality will provide the accommodation for five students from Faculty of Philosophy in Niksic, from the sociology and philosophy study programme. We believe that with their presence and discussion the students will enrich the programmes of the lectures.
Welcome to 8th annual Philosophers' Square!