The "The Percussion Wizard" with Yuja Wang at the August 9th concert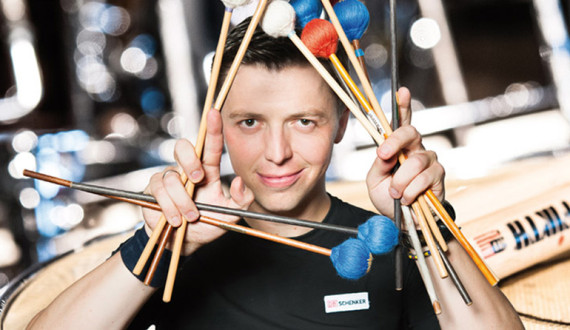 World famous multi-percussionist Martin Grubinger, one of the best percussion virtuosos, will perform at this year's KotorArt Don Branko's Music Days, at a concert with brilliant Chinese pianist Yuja Wang.
The Kotor audience will have a unique opportunity to listen to the music for ballet of Igor Stravinsky The Rite of Spring as well as the Sonata for Two Pianos by Bela Bartok in the arrangement for piano and percussions.
This concert of two young world class musicians will be one the most significant cultural events of the season, not only because of the artists who will charm the audience with their charisma, professionalism and amazing talent, but also for the selection of their program. During their rich solo careers these artists have been performing in the world's most famous concert halls and this summer they will present themselves to the audience in our region with a unique and a premiere program for the first time which will also be performed in New York's Carnegie Hall this autumn.
Martin Grubinger can be considered as one of the most exciting and one of the best percussion virtuosos. Mainly because of his extraordinary performance, outstanding playing technique, great dynamic tone and musical intelligence, the critics have named him The Percussion Wizard.
He won the Leonard Bernstein prize at the Schleswig-Holstein Music Festival in 2007, and three years later he also won the Würth Foundation prize at the Jeunesses Music Competition.