Concert "Roman and Friends" in Luštica Bay and Kotor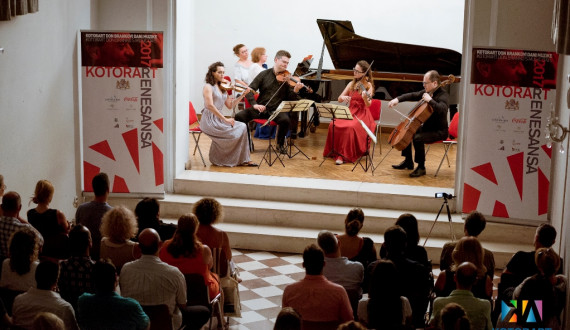 The Concertmaster of the London Symphony Orchestra and the Chairman of the Programme Committee, Roman Simović, will hold two concerts, on 28 July in Luštica Bay and on 30 July in Kotor, titled "Roman & Friends: Music Compounds.
Violinist Cecilia Ziano, violists Milena Simović and Robert Smissen, and cellists Giovanni Gnocchi and Dragan Đorđević will perform along with Simović. Ratimir Martinović, our renowned pianist and the founder of KotorArt, will join this ensemble of outstanding musicians.
The concert in the new tourist town of Luštica Bay, which is developing in the beautiful landscape of the Luštica peninsula, is the result of the continued cooperation between Luštica Development and the KotorArt festival for three years. Luštica Development is one of the most important sponsors of the festival this year.