INTERVIEW Natalija Radić: Only the truth can reach the audience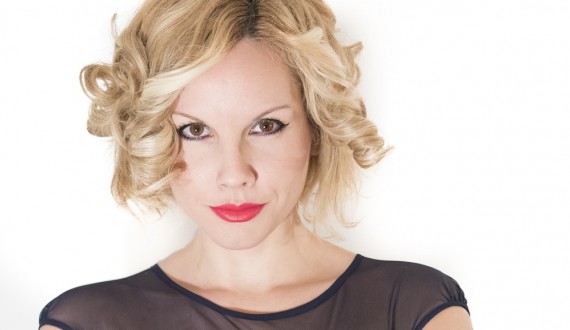 As in the previous years, on this July 13th, the 17th Don Branko Music Days was officially opened. At the opening was the premiere of the composition for the soprano, narrator and chamber orchestra by Antonije Pušić, as commissioned by the Festival. In addition to this performance, beside the composer as a narrator, the KotorArt Festival Festival Orchestra and conductor Premil Petrović, the soprano Natalija Radić was also perform. She is already well known to Kotor audience.
As a member of Opera Studio of Belgrade National Theatre she has played many roles in the operas like "Pokondirena tikva" by Mihovil Logar, "Suor Angelica" and "Gianni Schicchi" by Giacomo Puccini, in the operetta "Die Fledermaus" by Johann Strauss as well as in dramas of Belgrade Drama Theatre. She has performed with the Academic Choir "Collegium musicum" on concerts in Italy, France, Great Britain, Ireland, Russia and China. She has gained her pedagogical experience in the Music Scholl "Josif Marinković" in Belgrade.
About cooperation with composer Antonije Pusic, better known under the pseudonym Rambo Amadeus, Natalija Radic says:
This is going to be our first artistic cooperation. What makes Antonije so special is his simplicity, spontaneity, his specific charm and style. He doesn't act like a star, but he gave me the role of a "Starfish" in the composition he wrote. Antonije and I come from the same town, Herceg Novi, a town that has given so many artists, painters, writers and musicians. I believe that the surroundings, where we grew up, had a great influence on the development of our personalities. Music brings us together and it makes us understand each other in a special way.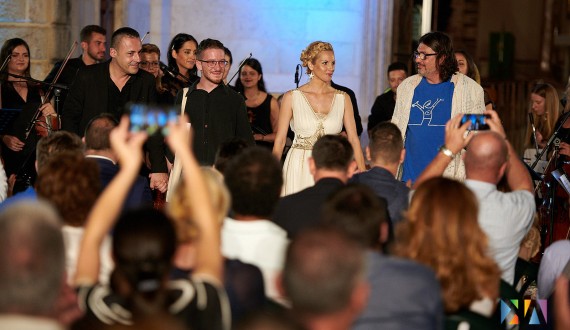 You've performed the compositions of contemporary composers like Ivan Brkljačić i Aleksandar Simić and now you are singing in one of Rambo's works. Can you compare these three authors?
The work of contemporary composers is a great challenge for me especially when it comes to work of our composers or premiere performances. Ivan and Aleksandar have completely different styles of composing. Cooperation with them has enabled me to have a great number of concerts and through their work I have met myself, I've grown and advanced as a performer and gave their music a special mark. I had the honor of singing at Ivan's first author concert in Belgrade as well as in drama "Amadeus" in Belgrade Drama Theatre for which Ivan also wrote music. Aleksandar's style is like in a fairytale or a Disney movie. When someone is hired by NASA to write compositions for them and when that work reaches Ban Ki-moon, United Nations and Vatican then you realize that that is the music of exceptional beauty. I am honored to have been a member of his "Seraphims" and performed on many charity concerts. Regarding Rambo's approach to art music, I believe that he has the advantage because he composes "classical music" in a way that it isn't classical, without any difficulties, limitations, in unpredictable and his own way, with a deeper meaning and message. His lyrics are unique and almost always on the right side of the justice. He is fighting with spirit and he is the most serious when making jokes because in that joke lies the whole truth. And only the truth can reach the audience.

As a child you started playing violin first. How did you choose singing in the end?
My violin teacher Branislav Najdanović has opened a completely new and magical world for me. Knowing how much I love singing he organized a special surprise for me at the end of my music education. He brought Professor Mirela Šćasni to our violin class. She was teaching singing in Kotor at the time. She liked my voice and instead of enrolling high school in Herceg Novi, I enrolled Music High school "Vida Matjan"in Kotor. Magical world continued to grow with new concerts, competitions and awards. Then I met Professor Radmila Smiljanić whose class I was a part of in the Faculty of Music Art in Belgrade.
You have lived in Montenegro and Serbia and today you live and work in Ljubljana. Can you compare the music scene in these three countries?
Unfortunately the art music will never have that much audience like some other types of music but that doesn't mean we should give up from quality projects, concerts and festivals. The state should be the one who supports the artists. But since that almost never happens most of our prominent artists leave Balkans and find their place in the sun in some other countries. Slovenia has a much higher life standard then Montenegro and Serbia so it is expected that the situation in the art segment is also better. Beside Opera and Philharmonic, they also organize Ljubljana festival every summer. This year they will be welcoming Diana Damrau who is one of the world's leading sopranos.
I am personally very sorry that Montenegro doesn't have an opera as an institution because there are so many wonderful singers with great potential from Montenegro. All those young people are leaving their country and singing all over the world, but then again they gladly come back home and sign for our audience. That is also the case with me. I can hardly wait to sing for our audience. The only opportunity to hear and listen to an opera is the Operosa Festival and that only happens once a year. On the other hand, if we didn't have Kotor Art Don Branko Music Days our audience would never listen to greatest international artists.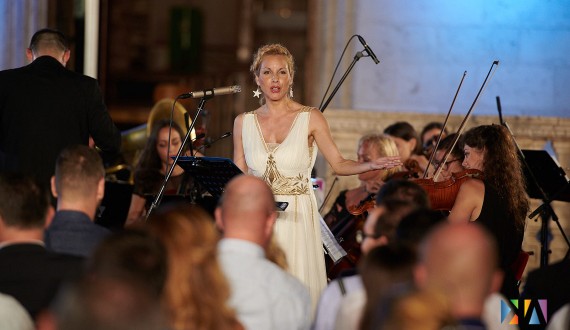 What is the situation in Serbia?
The situation is much better in Serbia because they have the institution of Opera, both in Belgrade and Novi Sad. Music life is so rich and various with many concerts, operas and guest performances by foreign artists.

If you had to describe yourself through music, how would you do that? Which timeline, country or composer would describe you the best?
If I could choose in which period of time I would live in, that would certainly be baroque. I think I would have been a wonderful "court lady". I am very attracted to Italy as the cradle of "bell canto" when the genre of opera was created. The ideal of that time was to make an instrument sound similar to human voice. Music of Bach, Vivaldi, Handel, as jewels of baroque music, leaves a special mark on me.

Apart from classical music, what do you also listen to?
I have been listening to jazz since high school: Billie Holiday, Ella Fitzgerald, Eta James, Nina Simone, Sara Vaughn and many others. I also like Matija Dedić or the young Slovenian jazz singer Nina Strnad. I've been listening to Sergio Cammariere lately an Italian singer-songwriter who is also an excellent singer and a pianist who also plays jazz, pop and classical music.
Nataša Đačić