INTERVIEW Ratimir Martinović, director of KotorArt Don Branko Music Days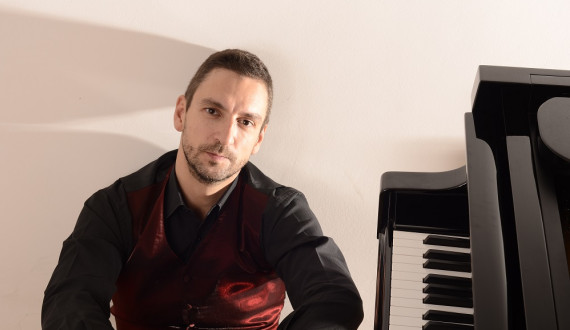 Kotor, a town rich in history and culture, in the summer becomes a town where art is celebrated on a daily basis, a town of events with a noticeable signature of KotorArt. After klapa music (The International Festival of Klapa Perast) and theatre plays for children (Kotor Festival of Theatre for Children) Kotor scene will be filled with music and program from the Don Branko Music Days. This year the guests will be stars of the world music scene, the pianist Yuja Wang and percussionist Martin Grubinger, as well as the pianist Nemanja Radulović with his ensemble "Double Sense". Our famous violinist Roman Simović who has been part of the Festival's team since last year will be performing for two nights along with his colleagues. Guitar player Nađa Janković and a pianist Andrija Jovović will be performing as "KotorArt talents". Electronic music will be performed in their own manner by famous musicians Emir Kusturica with his orchestra and Vlatko Stefanovski with Bitola Chamber orchestra. Genres of popular music will be sung be Croatian singers Radojka Šverko, Gabi Novak and Tereza Kesovija, while jazz concerts will be held at the Museum's Square once a week. The festival has made a successful cooperation with Chinese artists and institutions and special attention has been given to the relationship between a man, the nature and our surroundings.
A premiere of the composition Stella's Passion by Rambo Amadeus will be performed at the Grand Opening of Don Branko Music Days on July 13th in front of the St Tryphon Cathedral. This work, specially commissioned by the festival, emphasizes the pollution of the sea and the Boka itself. Montenegro Philharmonic Orchestra won't be performing at the grand opening, but just like last year this role will be given to KotorArt Festival Orchestra. The relationship of the festival with the national philharmonic orchestra, the development of the festival with financial support outside of state budget and the festival's infrastructure are the topics we discussed with Ratimir Martinović, director of Don Branko Music Days just days before the very beginning of the music program.
The audience is used to having a grand opening along a big performance machine as it usually happens on big festivals. The basis of that machine this year is again the KotorArt Festival Orchestra and not the Montenegro Philharmonic Orchestra which until recently has traditionally performed at the opening of KotorArt. Why isn't the MPO a part of the festival anymore?
Unfortunately, that is the situation at the moment. I honestly wish for a very near solution to the problem and quality cooperation between the festival and national orchestra. What matters the most for the audience is to provide them with performance diversity and also the possibility to meet some orchestras in Kotor that they otherwise wouldn't have a chance to hear unless they find themselves in certain parts of region or Europe. We were hosts not only to Montenegro Philharmonic Orchestra, but also to Zagreb Philharmonics, Macedonian Philharmonics, Philharmonic Orchestra of Vojvodina, Philharmonic Orchestra of Dubrovnik, Philharmonic Orchestra of North Czech Republic, Orchestra without borders but also great choir ensembles and chamber orchestras and ensembles. At these concerts people had the opportunity to listen to, sometimes for the first time in Montenegro and in Kotor, the great music works of music literature, like Beethoven's Ninth Symphony, Mozart's Requiem, Handel's Music on the Water and many more.
Still, the bond between KotorArt and MPO is a lot tighter than with other orchestras. Will there be any similar cooperation in the future?
Montenegro Philharmonic Orchestra has naturally always had a special treatment. Their concerts were at the highest production and artistic level. We have tried to provide the best soloists and together with the management of the orchestra to design the programs which would be an additional challenge to the musicians. Among the soloists were legendary cellist Miša Majski and music icons of this region, pianist Ivo Pogorelić and Kemal Gekić. We have made so many performances with the Montenegro Philharmonic Orchestra, sometimes even including choir ensembles. I will only mention some of them: The Testament of Petar II Petrović Njegoš by Maksimović, Scheherezade by Rimsky-Korsakov, Cello Concerto by Dvorak, and Triptych by Mirković. Without any exception these were carefully planned and seriously and thoroughly organized music events as we try to do here on KotorArt. I am completely sure that in the near future there will be similar concerts to look forward to, as we did before. Of course we won't beg anyone, but we will be responsible which is in interest of promoting the music art, the musicians and the audience.
Just because of that responsibility, I will use this opportunity to remind everyone of the year 2004 when as a part of KotorArt we organized debates with the topic of music profession. Many artists, university deans, managers, directors of institutions and festivals from Montenegro and the region have discussed about the matters of art festivals, music education and symphony orchestras and we compared those experiences with the colleagues with the same problems from our neighborhood. The conclusions made on these debates were sent to the Ministry of Culture. We are planning this type of gathering again after hot festival days are over. We are already in contact with some directors of national philharmonics from Serbia, Croatia and Slovenia who we plan to invite and with some editors of the festivals in the region. Dialogue is a cure for most of the problems.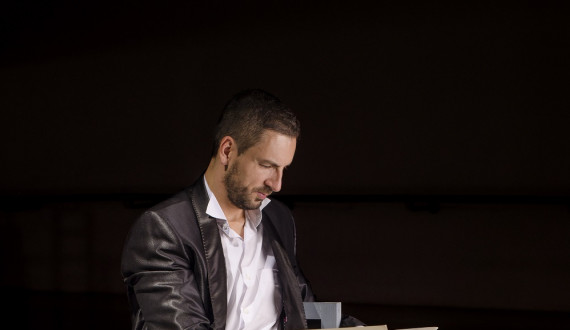 You cancelled the performance with the MPO last year. How do you see that move from this distance and is the absence of cooperation between the Festival and the Orchestra partly a repercussion of that gesture?
That gesture was for the benefit and progress of our cultural community, music profession and of course, the orchestra itself. Time will be the best validation of that act. Just like when you punish children, you do it not to harm them but to teach them a lesson only when all measures are exhausted. So this cancellation was forced and a final art measure. Although it may seem different to an outsider, sometimes you have to use unpopular methods to fight what you believe in, no matter how hard or personal it seemed. Art warnings like that one are there for a reason to reprimand and divert the attention to the problem. Similar examples from the past show us that these events were the initiator of the creative potential and raising awareness about the necessity of progress in certain sphere. The importance of these gestures in the art domain is especially present in the Western countries from which we can learn from and some of theorists already wrote about it.
Having in mind last year's uncertainty and financial troubles, how much understanding did the sponsors and financiers have for this year's program?
I said a long time ago that for our festival doesn't imply the old saying "Everything in life has a price". Music will always matter more. The municipality of Kotor full-heartedly supported the festival last year. Not only with emotional and verbal support, but with additional financial support. I thank them for that one more time, firstly the president of municipality Vladimir Jokić and vice president Ljilja Popović Moškov. It is equally important that the municipality also raised the total financial means for all festival segments which further encouraged us and gave us the opportunity to make a program like this one. Also, with the personal change of the culture minister and appointing of Mr. Aleksandar Bogdanović we got a partner with whom we, in the atmosphere of appreciation and understanding, quickly reached an agreement on the public interest, programs, forms and funding. Everything that the festival has accomplished over the past decade simply binds to its preservation. Truth is that KotorArt is a somewhat atypical model for the Montenegrin cultural scene, but that does not mean that it should be extinguished, but respected and accepted for its distinctiveness. We continue to work according to the model, in which 80 percent of the funds are allocated to program costs, and according to which executive producers of individual segments are autonomous and with their teams of competent people responsible for the programs they implement. It's simply a professionalization. Eventually, Kotor has always been the European window of Montenegro and, perhaps, this model of merged festivals can serve others as an example. The essence is that, if something has survived the test of time, it has proven to be good, well-founded, quality in its content and in the public interest decision-makers must find a way to preserve and improve it.
When it comes to regional festivals, the state is usually not only the basic, but also the only financier. You have overgrown a practice by using the Western European funding models.
We will continue to widen our circle of friends because we believe that it is our responsibility to find models that will helps us put the art on the market by finding a way to the sponsors and recognizing of their interests and desires. It seems to me that we are an art festival with the most sponsors in Montenegro, 20 percent of the entire budget we achieve through our own funds. Beside traditionally big sponsors of the festival like Coca-Cola and Luštica bay which have led our cooperation to new and creative waters where we are creating new scenes and programs, I am very pleased with the fact that among new sponsors are prominent partners such as Porto Montenegro, Capital Plaza Hard Rock Café, Kotor Tourist Organization and others.
The infrastructure and expert team of people are the key factors for the programs to succeed. KotorArt was initially "networked" with local institutions, and it also provided a piano for the needs of the Festival and the town itself. Are there priorities according to plan of festival's infrastructure and how hard it is to gather a good team?
We cannot do much by ourselves, but together we can achieve everything. We promote Kotor through art as a "place of friendly encounters" and, therefore, it is important to ensure the duration of what we do. Cooperation with local institutions has always been important to us, whether these are the institutions that are traditional pillars of our environment such as the Roman Catholic Diocese of Kotor, the Boka Navy and the Music School, or those whose task is to recognize, articulate and shape the current cultural needs of the local population and potentials of local touristic development, such as the local Cultural Center Nikola Đurković and the Kotor Tourist Organization. However, institutions are made by people. It is important for us to make such a contact, that even when we do not agree we can understand and appreciate our differences. This is also the case in a festival where we often have different opinions and views, but the vision of the festival we share is the goal we all strive for and which finally reconciles these differences. The festival's team includes people with titles from doctor to high school, from world-renowned musicians to volunteers. Our team is not numerous and that is why everyone knows their job. You can bring a top musician with a great program, but if the preconditions for the concert are not provided or if a marketing event isn't well organized, or if some other aspect of preparation is not right, it all collapses like a tower of cards. For failure it is enough for only one link in the chain to be broken, but for the success it is important to keep your cards in a row. That is why we have Dr. Antun Sbutega and Roman Simović to share their contribution, but also to give us their input as objectively as they can. Then the producers who have learnt their trade from the best : Viktor Varoši i Sara Mandić. In our PR team we had Dragana Bećirović still one of the most experienced in the country. One of the most perspective members in that area is Sara Lakičević. We have musicologists, sound engineers, music collaborators … Behind a well-advertised, well-prepared quality event is a small team of highly educated and dedicated people. That is the only way to make quality progress. When we talk about the infrastructure, we as a music festival, thanks to the support of the Ministry of Culture, provided one of the best pianos in the region about ten years ago. This is the prerequisite for the greatest names we bring. On the other hand, it is fortunate that the Center for Culture is increasingly working on providing the infrastructure that can be used by all organizers of cultural events in the town. The summer stage has been renewed this year, new lighting is being purchased and it is being invested in the preconditions of the realization of more serious and thought-out programs that belong to Kotor.
Apart from the organization, you are also active as a pianist and a pedagogue. How hard it is to combine all these activities? What are your next engagements as a pianist?
Basically it all comes down to one thing – to music, whether you approach it from the perspective of an organizer who thinks about the concept, a pianist who thinks and creates an interpretation or a pedagogue who primarily analyzes his student, his problems and ways to maximally engage and motivate him. So, approaches and starting points are different, but the outcome of my work remains the same - art. Of course, through all these layers and angles of observation and analysis, my perception of art enriches, deepens, but also refreshes and rejuvenates. This is the power of every art. It is a wonderful language of any art: mystical, encrypted messages that hide within themselves, and which communicate on a higher level. Even in today's technocratic time, the essential mechanisms of artistic communication largely remain untraceable and mysterious. In these areas the privilege and the real enjoyment are lost and forgotten, because only then you feel found and aware. As for my engagements, these days I am finishing the recording of the second of the three CDs of complete piano music by Vasilije Mokranjac, the greatest piano composer of the Balkans, whose piano opus, somewhere integral and somewhat partly, will be presented next season in Russia, Poland, Italy, Germany and China. There are also some concerts with the orchestra, as well as some chamber concerts. The future projects with the foundation Novi Sad European Capital of Culture 2021 are not less important - we are preparing a nice project dedicated to art and people with disabilities, and I will dedicate my time to the functioning of the KotorArt Foundation in California, as well as the development of multidisciplinary performances that we are negotiating for China. To make the story short, my misfortune is that my day usually goes by too fast.
However, music sometimes keeps him at that second.

Boris Marković