In Memory Of ... Oliver Dragojević - Concert "My Seagull"
The concert in memory of Oliver Dragojević entitled "My Seagull" will be held on Monday, July 29th as a part of the "Coca-Cola Stage" program on KotorArt Don Branko's Music Days.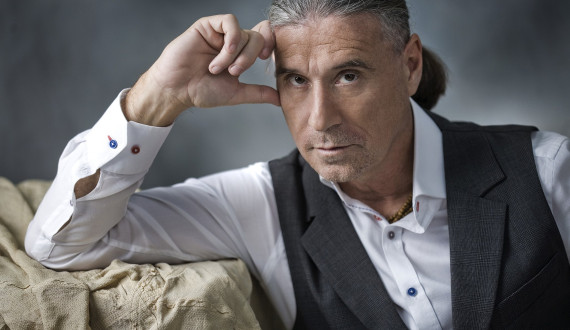 Concert with most beautiful Oliver's songs and in wonderful new choir arrangements will be interpreted by Split University Choir "Silvije Bombadeli" with the guest appearance of Goran Karan. The concert will be held on the Small sports stadium in Benovo. The choir conductor will be Anamaria Tadin.
All additional information about the program you can read below and for information about ticket presale, just click on "TICKETS".
All tickets in presale are at discount prices and limited number.
Each year we bring extraordinary performers from the region on "Coca-Cola Stage" and create programs and performances that can only be heard in Kotor. This time we are marking the death of the irreplaceable Oliver Dragojević. This will be a concert in his honor, with original combination of choir and Goran Karan as a soloist. We are sure that this concert will be a valuable and fond memory of the Sea Wolf and his unforgettable songs and verses - stated the PR service of the Festival.
Oliver Dragojević was born in Split where he attended music school and studied piano and later clarinet and guitar. His first performance was at the Split Children's Festival in 1961 with his popular song Balloons. In 1967 he began his collaboration with the composer Zednko Runjić. In the next five years Oliver performed in clubs around western Europe where he gained a valuable experience. Among many awards and prizes, he won eight Porin Awards and the medal of Order of Danica Hrvatska. His charity concert in the Pula Arena in the summer of 2001 was proof of his long and successful career on the very top of the music scene. In packed full Arena, Oliver performed for younger and older generations and some of his guests were Gibonni, Oto Pestner, Tedi Spalat, Klape Fortunal and Toni Cetinski. It was only a proof of the honor he rightfully deserves. He is one of the rare Croatian musicians who had a privilege of performing in New York's Carnegie Hall, London's Royal Albert Hall, Olympia in Paris and Sydney Opera House.
Split University Choir and Goran Karan
Goran Karan doesn't need any special introduction. He entered the music scene in the early '80s as a member of few bands: Epicentar, Deveti krug, Zippo and Big Blue. He began his career as a soloist in 1997 and won the first prize at Zadar Festival in the following year with the song Kazna mi je što te ljubim and then released his first solo album called Kao da te ne volim (1999). With his album Vagabundo (2000) he became internationally famous and the song Stay With Me was the first on the top charts in Turkey. His next albums and hits were Dalmatinske suze, AHOJ, Ružo moja bila, Lipo misto, Da me poljubiš, Di si rasla, Anđele, Od srca do usana, Čovik tvoj, Glas juga. His popularity was confirmed in concerts around Europe and on tours in the USA, Canada, Australia, New Zealand. He was the winner on many festivals in Croatia and the region, such as Melodies of Croatian Adriatic, Pula Festival, Dora, The Split Festival, Sunčane skale, Ohridfest, Kninfest, Šibenik Chanson Festival. He has won three Porin Awards as well as the award "Golden Microphone of Diaspora in the Category of Pop Music" in Vienna. In 2012 he performed in Skoplje in front of 70 thousand people at the celebration of "The Day of the Macedonian Statehood". His last song Jednom dnevno was released in 2018.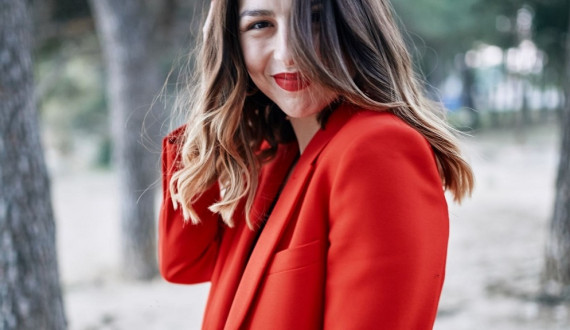 Anamarija Tadin gained her musical education in the "Josip Hace" music school in Split, in the department for musical theory and organ. She enrolled studies of music theory at the Art Academy in Split. She won a Chancellor's Award for Outstanding Academic Achievement as a student in 2013. She finished her Master Studies in 2018 with thesis Silvije Bombardelli: Moonlight. Analysis and arrangement for saxophone quartet. Due to its high quality and her whole overall studies she was once again nominated for the Chancellor's Award. She works as a conductor of the Split University Choir "Silvije Bombardelli" since it was founded in 2016. She has been an active member of Art Academy in Split since 2018 and an expert associate in music pedagogy and solfeggio. Apart from conducting and pedagogical work, she is also active in arranging.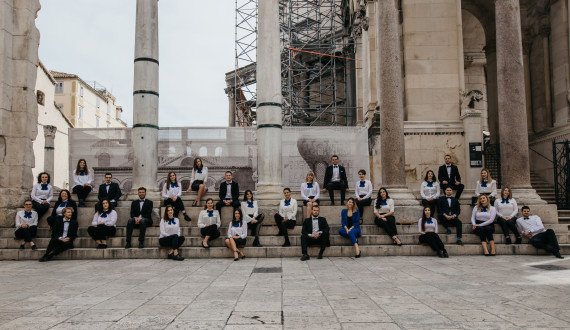 Split University Choir "Silvije Bombardelli" was founded in 2016. Fifty members of this choir are mostly students and employees of the University in Split. Choir was named after the great composer and conductor from Split Silvijo Bombardelli (1916-2002) who was also a founder of the Split Summer. He was one the most successful professors of Pedagogical Academy in Split and superintendent of the Croatian National Theater. Apart from enriching the events of the University, the choir also has performances at independent concerts, various festivals thus significantly expanding its musical repertoire and artistic limits. During the whole academic year, the choir has rehearsals in the multifunctional hall of the North Tower of University Library in Split.