KotorArt Don Branko Music Days winner of the Wild Beauty Award and EFFE Label
National Tourism Organization under patronage of President of Montenegro Milo Đukanović gives an award to individuals and organizations for outstanding contribution in quality improvement of tourist offer in 2018.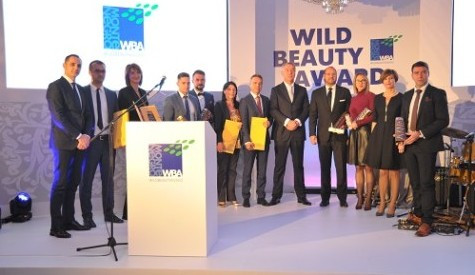 Apart from KotorArt, the winners of WBA 2018 Award are: hotel of the year: "The Chedi Luštica Bay"; small hotel of the year: "La Roche" Tivat; restaurant of the year: "Murano Restaurant" Hotel Regent Porto Montenegro and beach of the season: "Drobni pijesak" Budva.
Decisions on categories and winners of the "Wild Beauty Award 2018" were made by the jury whose president was Damir Davidović, Secretary of State for Ministry of Sustainable Development and Tourism. Other jury members included: Željka Radak Kukavičić, director of NTOCG, Ćazim Hodžić, head of the Directorate for Development of Tourist Destinations and Tourism Infrastructure in the Ministry of Sustainable Development and Tourism, professor Dr Ivo Županović, guitar professor Srđan Bulatović, professor of culinary arts Milan Bukarica, Svetlana Popović Vujotić, journalist on RTCG and Sanja Golubović, editor and journalist.
"I am very grateful to the jury for giving us this prestigious award. It represents a confirmation for all the hard work KotorArt has been doing, but also a great honor and even bigger motivation. The very fact that this award goes to Kotor again, confirms that our culture representatives organize high quality culture events not only to nourish and improve our heritage and promote domestic art forces, but also to promote the biggest stars of world scene in which Montenegro takes such pride. As I already said, KotorArt is a brilliant example of a festival which is also a tourist attraction, thematically current, socially responsible and artistically uncompromising and flawless", said Ratimir Martinovic, director of the festival.
After receiving the "Wild Beauty Award", the most prestigious award in the field of tourism in Montenegro, KotorArt Don Branko Music Days have also won one European award.
EFFE Label is Europe's Quality Stamp for outstanding art festivals showing their engagement in the field of the arts, community involvement and international openness.
EFFE (Europe for Festivals, Festivals for Europe) is an action initiated by the European Festivals Association (EFA) supported by the European Commission and Parliament. EFFE brings the arts to the attention of audiences through a searchable database that serves all sorts of interactions and initiatives recognizing the work of Europe's diverse art festivals.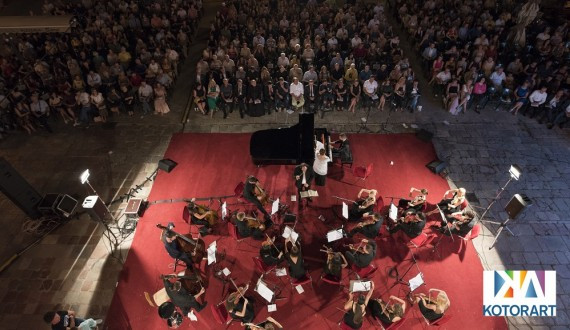 KotorArt Don Branko Music Days Festival could now be found on the website www.festivalfinder.eu which represents an online search tool for art festivals, from music to the theatre, street arts to dance and literature in 45 countries around Europe. The webpage is rooted in and steered by the festivals' community with the support of the European Union.
All European festivals can be found on this webpage but only some of them have the Stamp of Quality (EFFE Label). In order for a festival to have this label, a lot of conditions must be met, such as: presenting of a coherent and organized art program, supporting of constant artistic development, providing opportunities for other future or innovative artists to create or to be presented in programs, being rooted in the local community fostering local connections in the program and among the performers, including local artists and audience in the projects, helping to increase access to culture and diverse audience, investing in innovations and capacity building, etc.