KotorArt for children – the adaptation of the The Magic Flute opera for our youngest audience
Special programs adapted for our youngest audience have become a tradition at the International KotorArt Festival Don Branko's Music Days. As a part of the segment "KotorArt for Children" this year's performers will be musicians from the Art Association High C who will perform twice the specially adapted opera by Wolfgang Amadeus Mozart The Magic Flute, directed by Branislav Cvijić, on Cinema Square on July 23rd.
On the same day, in the afternoon hours, as a part of the Ports of Arts program, the guest singers will perform on multiple Kotor's squares by singing opera arias. For all additional information about the program just click on PROGRAM.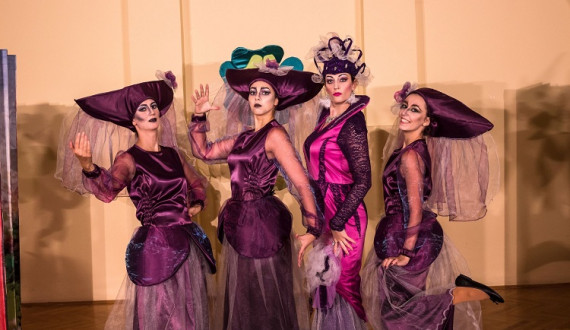 KotorArt for children is a very important part of our Festival used to nurture our youngest audience. Children need a quality, well-adjusted and relatable program from early stages of their lives. With this year's program we hope to invite children into the opera world for the very first time and inspire them to enjoy in the performance of one of the most ingenious pieces of classical music- Mozart's Magic Flute. We are also looking forward to planning a tour of similar programs with important educational and artistic component around the whole Montenegro in the second half of the year – stated the PR service of the Festival.
The Magic Flute for children will be performed by Marija Cvijić, soprano, Branislav Cvijić, tenor, Ivan Nikolić, baritone, i Marina Mikić, piano.
Art Association High C was founded in 2015 with the purpose of preparation and realization of the opera for children, light operas, musicals, organization of concerts, educating people and especially children about the importance of art, organizing acting lessons, singing lessons and summer courses. Throughout the performance of operas, the association influences the musical taste of the youngest children and provides them with a possibility of participating in these operas which contributes the development of creativity and personal growth. The Association has made many performances of various operas- Mozart's Magic Flute, Puccini's La Boheme, Tchaikovsky's Eugene Onegin, as well as Alek by Rachmaninoff. These operas are limited in duration, directed in a modern way and accompanied by piano or a chamber orchestra.