Lena Kovačević and RTS Big Band RTS as an upbeat to Don Branko's Music Days
Concert of jazz singer Lena Kovačević and Big Band of Radio Television of Serbia represents one of the two introductory concerts of KotorArt Don Branko's Music Days. In the modern ambience of Synchro Stage in Porto Montenegro the artists will perform popular jazz songs on Friday, July 5th at 9 pm. For all details about the concert just click on "PROGRAM".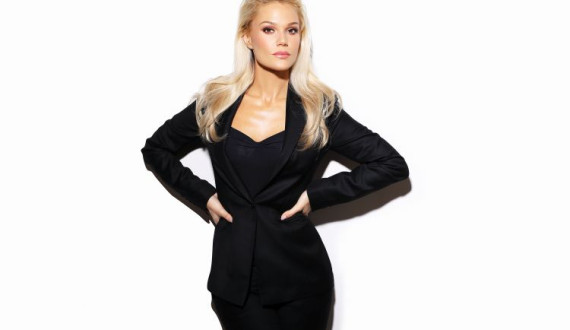 The concert with its symbolic name Upbeat 1 (since it is taking place just before the grand opening of Don Branko's Music Days on July 13th) is organized in cooperation with Porto Montenegro. During the festival the audience will a have a chance to enjoy in few more concerts organized by the teams of the Festival and Porto Montenegro. The entrance to the concert is free of charge and for special VIP tickets just send us an email at events@portomontenegro.com.
Lena Kovačević will soundly enrich the ambience of the Tivat Bay with her original compositions where jazz and pop music are intertwined. This artist graduated at the prestigious Music Conservatory in Amsterdam. She worked with Belgian DJ Dirk Swartenbroekx Buscemi and bassist John Clayton. She released three albums for domestic market: Good Day for Singing (2009) for the label PGP RTS, Dream (2013) and Jazzers (2015). As the only participant from our region she was a special guest at the British Music Awards ceremony BRIT Awards 2017 in February 2017. She co-wrote the song Pick Up in 2016 which had its premiere on the American radio station Sirius XM in New York. She has recently released singles Forever, Café and Depths produced by the Magic Records label.
Big Band of Radio Television of Serbia was founded in 1948 under the name of Entertaining Orchestra of Radio Belgrade. In 1954 the string ensemble left the orchestra and started working as a big jazz orchestra, i.e. The Big Band. This orchestra was led by the eminent conductors, composers and arrangers Maden – Bobi Guteša, Vojislav – Bubiša Simić, Zvonimir Skerl, Milivoje – Mića Marković, Duško Gojković and Stjepko Gut and the orchestra has performed with the world's greatest names of jazz music.