The International KotorArt Festival is once again under patronage of UNESCO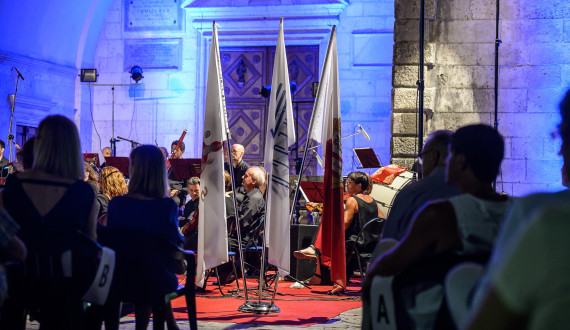 The entire KotorArt Festival has once again gained patronage of UNESCO. At the initiative of Ministry of Culture, as one of the sponsors of the festival, the assistant general manager of UNESCO, Mr. Firmin Edouard Matoko, sent a letter where he congratulated KotorArt on promoting artistic and cultural diversity, which is one of UNESCO´s missions.
KotorArt represents a festival of special significance for the culture of Montenegro and one of the most distinguished festivals in the country and region that ensembles numerous artists and audience during two months in Kotor and Boka Bay which has been awarded by prestigious international organizations in the past several years. The leading programs of KotorArt, Don Branko´s Music Days and Kotor Festival of Theatre for Children bear the European festival quality EFFE label, and together with International Klapa Festival Perast is awarded with Wild Beauty awards of the National Tourism Organization.
Apart from its extremely high quality and special image which make this Festival recognizable and world-famous, there are also artists who have put Kotor and Montenegro on the European map of festivals and small but highly professional team which is behind the entire festival´s organization. The main characteristic of the festival is the autonomy of its programs, decentralized management and (for Montenegro and especially Kotor) unusual high percentage of self-generated funds. Even in these turbulent times, certain segments of KotorArt are supported not only by its sponsors like UNESCO, Ministry of Culture and Municipality of Kotor, but also by numerous sponsors and partners.
This year´s edition of KotorArt International Festival is planned for the period from July 2nd – September 13th with various programs: KotorArt Festival of Theatre for Children (July 2nd-10th), KotorArt Don Branko´s Music Days (July 14th – August 14th), KotorArt Philosopher´s Square (August 11th) and KotorArt International Klapa Festival Perast (11th – 12th September)