International Festival KotorArt is about to start!
CMore than 1500 artists from 25 countries will perform during 48 festival days of this year's edition of the International Festival KotorArt with 300 programs- 53 main and 250 accompanying programs.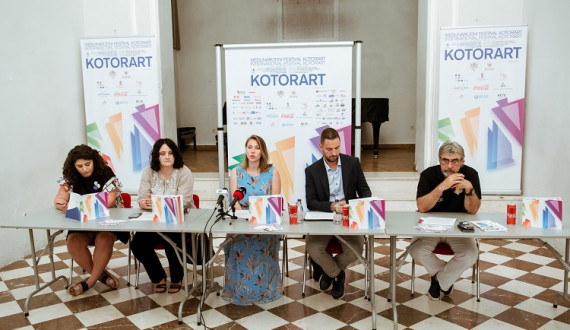 This year's edition of the KotorArt Festival will be held from June 27th until August 13th on numerous ambiance locations in Kotor and all around Boka through four program parts: XVIII KotorArt Festival of Klapa Perast, XXVII KotorArt Kotor Festival of Theatre for Children, XVIII KotorArt Don Branko's Music Days and IX KotorArt Philosopher's Square. .
Festival is organized under the patronage of Municipality of Kotor and Ministry of Culture of Montenegro as well as with support of our important sponsors – Luštica Bay and Coca-Cola, Ministry of Foreign Affairs and Trade of Hungary and Hungarian Embassy in Montenegro, Porto Montenegro, Tourism Organization of Kotor, Huma, Yunus Emre Institute and many important sponsors of the festival. In other words, the Festival provides nearly 40% of the entire budget through sponsorships, donations and its own funds. Media partners of the festival are RTCG and Pobjeda and its media friends are all important media in Montenegro.

The entire planned budget for the Festival is 721.300,00 EUR out of which 290.000,00 EUR are planned to be provided by the Municipality of Kotor (which is over 40% of the total budget), Ministry of Culture will be providing 150.000,00 (a little over 20%) and the rest 250.300,00 EUR have been provided through various sponsorships, donations and our own revenues which is nearly 40% of the total planned budget.
Participants on this year's festival are from Montenegro, Croatia, Serbia, Bosnia and Herzegovina, North Macedonia, Slovenia, USA, Germany, Netherlands, Italy, Great Britain, Sweden, Norway, Austria, Spain, Poland, Bulgaria, Ukraine, Luxembourg, Armenia, Turkey, Israel, China and Russia.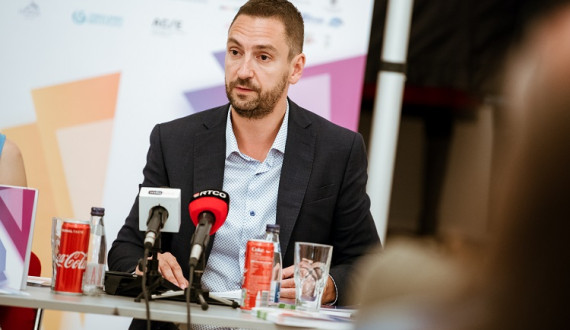 As Ratimir Martinović, a pianist, one of the festival's founders and its executive director, said: "KotorArt strives to be a more normal side of reality. Festival is attractive to tourists, it is socially responsible, thematically current, artistically and organizationally immaculate, dedicated to the wellbeing of the city of Kotor and to society as a whole on its path to a society of prosperous nations.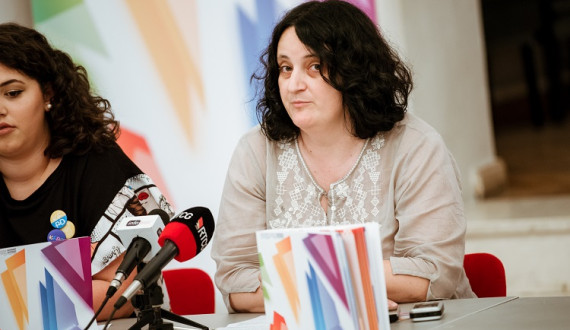 According to Secretary for Culture and Sport of Municipality Kotor, Jelena Vukasović: "the preparation for the Festival has been encountering various difficulties mainly because of political crisis in Kotor which prevented transfers for organizers of cultural events which made are town recognized, and that is first and foremost KotorArt."
Representatives of Ministry of Culture have stated that "the variety of cultural offer brought by KotorArt International Festival has instigated the Ministry of Culture to support this year's festival. Ministry has assessed that KotorArt is a great opportunity for promotion of Montenegrin cultural heritage and presentation of our art scene but also a chance to additionally develop the cooperation with other countries in the field of culture. It is expected that many guests from other countries, who will take part in KotorArt, introduce their art scene to our audience and create memorable moments in Montenegro at the same time. This year, the festival will be a part of the campaign "Live the Culture" made by the Ministry of Culture."
The executive director of the Festival Ratimir Martinović expressed his gratitude to the Ministry of Culture of Montenegro and to minister Bogdanović on already paid funds and for understanding the situation in which festival is taking place. He also thanked the mayor Vladimir Jokić on nearly identical budget like last year. He added that the total amount of Municipality's financial means for culture is an excellent example for the whole country and that Kotor certainly deserves it.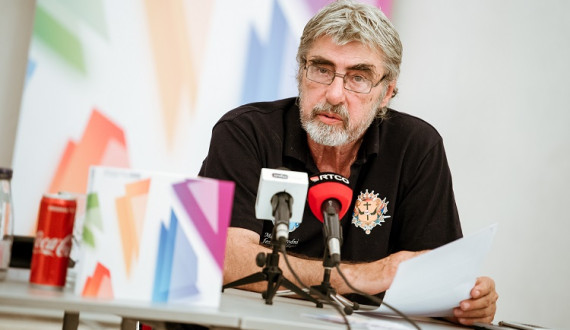 Festival begins with its XVIII edition of International Festival of Klapa Perast at the St Nicolas Square in Perast on June 27th.
"The 18th Festival of Klapa Perast marks its entering into an adulthood, although our work on preserving the cultural heritage of Klapa singing has been recognized a long time ago as one of the best Klapa festivals in the Adriatic" – stated Milan Kovačević, director Klapa Festival Perast. He also added that the "festival begins on June 27th with an extraordinary gift by Hungarian Embassy in Montenegro and that is an a capella concert by the band Full Moon. The grand opening is planned for June 28th where the audience will enjoy in the most famous ballads by the troubadour Ibrica Jusić. Many Klapa groups from Montenegro and the region will perform in the following two days at the Festival and the Festival will close with the award ceremony in all categories.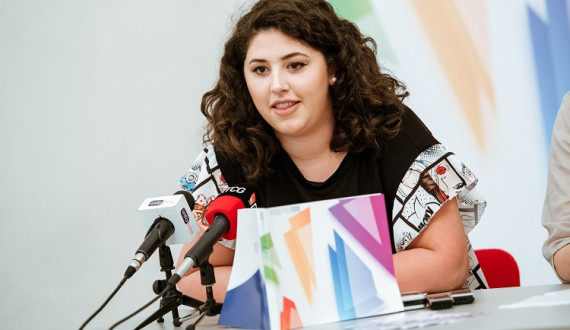 XXVII KotorArt Kotor Festival of Theatre for Children will be held from July 1st – July 12th under the slogan "A Trip to the Moon" and it will host performers from 19 countries.
As a part of the theatre program, the visitors will have an opportunity to see 16 plays and the awards will be given by the professional jury, jury of the town of Kotor and the children's jury. Children and their parents will enjoy the literary, musical, educational-theoretical programs and programs of children's stage art. SCEZAM or stage for the youth is a special part of the festival which will present six plays from June 26th to June 28th, stated Jelena Odalović, the representative of KotorArt Kotor Festival of Theatre for Children.
Continuing the recognizable philosophical course which the Philosopher's Square followed for years, this year's edition sharpens a more specific focus - the so-called "migrant crisis" that clarifies its contradictions on the Balkan route on the borders of the first world while gaining terrifying physiognomy. If the need for suffering to speak is truly a condition of every truth, as Adorno claimed, then there are a few urgent tasks of thinking from the suffering of the people on the move, the emblematic homo sacer of today, a million rivers that splash the walls of the fortress of Europe ruthlessly crashing on its walls and drowning in her seas.
How do we relate to this suffering, what are the ways we are conceptualizing it, what are the philosophical and political implications of these actions and can the overthrowing criminalization of human relations and humanitarian work wake us up from an anesthetized "dogmatic nap" while sleeping through the apocalypse which (whether by luck?) is still going on, are some of the questions that the ninth Philosopher's Square will try to open in the Kotor agora. This year's Philosopher's Square will be arranged by Paula Petricevic, a local philosopher and activist.
XVIII KotorArt Don Branko's Music Days will begin on the Statehood Day on July 13th and will last until August 13th. According to the director Ratimir Martinović "the Festival with its quality and program diversity, innovation and attractive interdisciplinarity represents a bright example in the entire Montenegrin and regional festival offer and a current state of the artistic music nowadays."

This segment includes a few series of concerts and carefully designed segments. First of all, there is a world music elite, followed by regional pop stars that festival connected with classical sound, youth platform KotorArt Talents, program for our youngest audience KotorArt for Children, Jazz Square and Ports of Arts.
"Apart from RTCG and Pobjeda, our standard media sponsors, culture sections of HRT and RTS, as well as journalists of Jutarnji List from Zagreb, Politika from Belgrade and weekly magazine Vreme, have shown interest for our programs. These are very important media houses that treat culture and art in a very quality and professional way in their programs, so their interest is an additional proof of quality for what we do." – stated Martinović.
Martinović also paid special attention to the arrival of one of the most respected economy experts, Dr Ichak Adizes. "The festival makes a bond with the business world by linking not only themes, but also participants. Having in mind the often extreme asistencialist spirit when it comes to workers in the eastern European culture (in the west of the old continent, things are going in a different direction, and in America they have always been different!). Therefore, having in mind the trends of the development of art management, guest appearance by Adizes is our contribution and our commitment in this direction"- said Martinovic. Ichak Adizes' expert lecture is scheduled for July 16th at The Chedi Hotel in Luštica Bay.
In the special segment about KotorArt Talents, Martinovic said: "We believe that it is important for young, perspective and talented people to realize and experience the notion that they are welcome in places they grew up in. As much as they need us today, we will certainly need them tomorrow. We always have to be aware of that truth."
This year's Don Branko's Music Days are traditionally supported by our partners and sponsors Luštica Bay and Coca-Cola. It is important to emphasize a quality partnership with Porto Montenegro and Kotor Tourism Organization, Societe Generale Bank, Hard Rock Café and many other important friends and partners.
Over 90% of our entire program is free.
Like the year before, Don Branko's Music Days are cooperating with the leading regional ticket service Gig Tix so all tickets for all music programs that are not free of charge can be purchased on over 50 locations in 23 towns in Montenegro in selected Tobacco S Press stores as well as in the whole Gig Tix network in Serbia and via internet.