Vlatko Stefanovski is coming to KotorArt!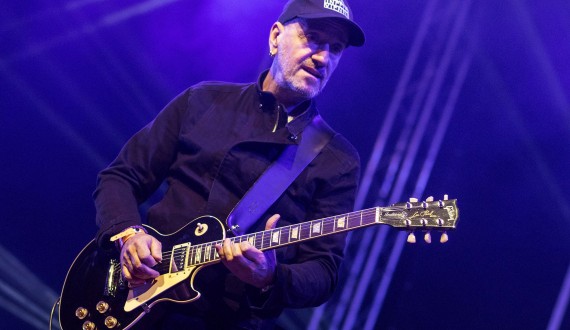 Regionally popular musician and famous Macedonian guitarist Vlatko Stefanovski will perform on this year's Don Branko's Music Days as a part of KotorArt International Festival.
He will present himself to the audience at a concert called Rock Symphony which will be held with the Bitola Chamber Orchestra. This Macedonian ensemble has over 20 musicians and they will perform the world's biggest pop and rock hits on July 23rd in Kotor.
The guitar player Vlatko Stefanovski is famous for his special style of fusion music – a combination of traditional Macedonian irregular rhythms and contemporary rock. The founder of the music group Leb i Sol, one the most important groups of former Yugoslavia's music scene, with which he published 14 albums and performed all over the world. During his solo career he has been collaborating with top artists such as Tommy Emmanuel, Stochelo Rosenberg, Gibonni, Jan Akkerman, Theodosil Spassov, Stefan Milenković, Kudsi Erguner, Bojan Zulfikarpašić, Manu Katche, Toni Levin and numerous orchestras and ensembles. He is also the author of many film scores, ballets and theatre plays.
Bitola Chamber Orchestra was founded a few decades ago and it is composed of professional musicians. The repertoire of this Macedonian string orchestra includes a wide range of musical genres, from classic to popular music. Their past work has been marked by the concerts in the neighboring countries, participation at numerous classical music festivals as well as the collaboration with many soloists and domestic and foreign conductors.