Yuja Wang i Andreas Ottensamer on KotorArt Don Branko's Music Days
Pianist Yuja Wang and clarinetist Andreas Ottensamer will perform at two concerts, on August 7th in Lustica Bay and on August 9th in the Church of Holy Spirit in Kotor on XVIII Don Branko's Music Days. Tickets for this concert entitled Magic of the Blue Clock are already in presale in limited number and at discount prices. They can also be purchased online and all additional information can be found on the website https://kotorart.me/en/ulaznice-i-lokacije.
This eagerly anticipated concert is a part of the exclusive world tour of these two artists regarding promotion of their new CD released for the prestigious music label Deutsche Grammophon.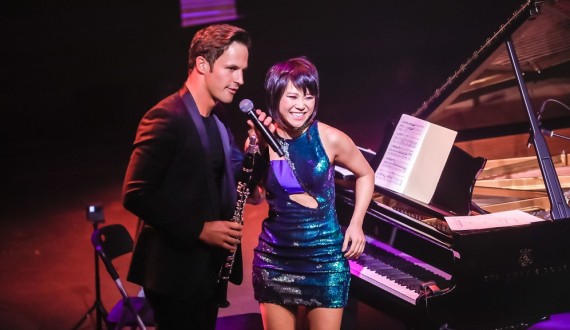 Stars of the Festival are back in Kotor
Both artists have already been guests of the Festival with great success. Yuja performed at two concerts last year, with violinist Leonidas Kavakos and with percussionist Martin Grubinger. Andreas Otttensamer performed with our acclaimed guitarist Milos Karadaglic and accordionist Ksenija Sidorova in 2016 in the unique atmosphere of Lustica Bay.
"Through its cooperation of many years with KotorArt Festival, Lustica Bay has made a healthy base of cultural-artistic development which brings us extraordinary world class music events every year. Much to our great satisfaction, we will have the opportunity to listen to the two top musicians, Yuja Wang and Andreas Ottensamer in the wonderful ambience of Lustica Bay. After their performances and visits from previous years and after their collaboration on Andreas's new album, this will be an incredible opportunity for them to be our guests and witness the progress Lustica Bay has made in the previous period", said Slavica Milic, senior marketing executive of Lustica Bay.