KOTORART TALENTS
2019-07-22 21:30
Church of the Holy Spirit
Monday, July 22
Church of the Holy Spirit, 9:30 p.m.
KOTORART TALENTS
TAMARA RAĐENOVIĆ, soprano (Montenegro, UK)
ĐORĐE STEVAN NEŠIĆ, piano (Serbia, USA)
Entrance to the concert is free.
Program:
Antonio Vivaldi (1678–1741)
Sposa, son disprezzata, Irene's aria from the opera Bajazet
Wolfgang Amadeus Mozart (1756–1791)
Deh vieni, non tardar, Susana's aria from the opera Le nozze di Figaro
Gaetano Donizetti (1797–1848)
Prendi per me, Adina's aria from the opera L'elisir d'amore
Vincenzo Bellini (1801–1835)
Eccomi... Oh! Quante volte, Giulietta 's aria from the opera I Capuleti e i Montecchi
Fryderyk Chopin (1810–1949)
Nocturne in C sharp Minor, No. 20, Op. Posth.
Fernando Obradors (1897–1945)
El Vito
Joaquín Rodrigo (1901–1999)
De los alamos vengo, madre, from the Cuatro Madrigales Amatorios collection
Fernando Obradors
Del cabello más sutil
Giacomo Puccini (1858–1924)
Quando me'n vo, Musetta's aria from the opera La bohème
Vincenzo Di Chiara (1860–1916)
La Spagnola
Reynaldo Hahn (1874–1947)
L'énamourée
Claude Debussy (1862–1918)
Clair de lune, from Suite bergamasque

Charles Gounod (1818–1893)
Je veux vivre, Juliette's aria from the opera Roméo et Juliette
Partner concert: CK Nikola Djurkovic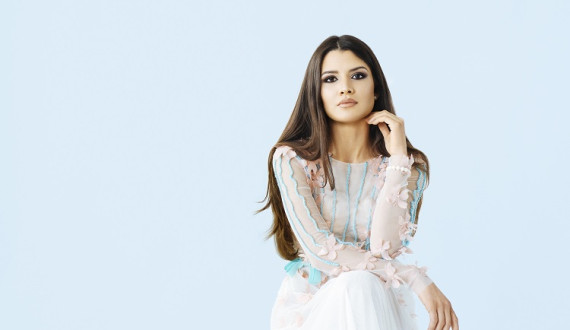 Tamara Rađenović, soprano, graduated from the Royal College of Music in London, where she received a scholarship for master's studies. Soon after, she began to perform regularly at international and national concerts, festivals, master classes, and competitions in Montenegro, Serbia, Slovenia, Austria, England, Germany, Italy, Spain, Mauritius, and the United States. Tamara recently had her debut at Carnegie Hall in New York, and earlier at the Mediterranean Opera Studio and Festival in Sicily (2017) as Mimì in the opera La Bohème under the baton of Leonardo Catalanotto. She was chosen by diva Montserrat Caballé to sing at her Gala Concert in Zaragoza (Spain), and she collaborated with this legendary vocalist in her final days. Tamara has held concerts at the City Hall of Novi Sad, the Nikola Đurković Cultural Center, and the Church of the Holy Spirit in Kotor, among others. She has performed with the Wiener Philharmoniker in Salzburg and the Prussian Chamber Orchestra in Beeskow (Germany). She has won seven First Prizes at national and international competitions in Montenegro, Serbia, and Slovenia and was named Laureate of the Bruna Špiler International Festival in Montenegro. Her highlights for the current year will be concerts in England, Spain, Hong Kong, Montenegro, Serbia, and the United States.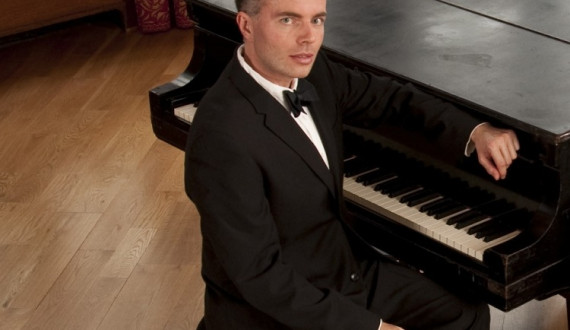 Đorđe Stevan Nešić, piano, has built his career as a soloist and chamber musician in the United States and beyond. He recently held concerts of Serbian art music at Carnegie Hall in New York and the Serbian Cultural Center in Paris, as well as several concerts in his native Belgrade. He has participated in the work of the Liederkranz Club in New York in collaboration with the renowned baritone Željko Lučić. Since September 2016, Đorđe has served as Special Faculty for Vocal Coaching and Accompanying at the College of Fine Arts of Carnegie Mellon University. His upcoming engagements include recitals in New York's Weill Hall, performances in Brazil featuring the works by Serbian and Brazilian composers, marking eighty years of Serbian-Brazilian diplomatic relations, and performances with Audrey McDonald at the Kimmel Center in Philadelphia, to be followed by concerts at Lincoln Center, the Kolarac Endowment in Belgrade, the Metropolitan Opera, the Kennedy Center in Washington, Merkin Hall, the United Nations Hall, and the River to River Festival, and others.